Luxury Equestrian Buildings by B&D Builders
Your horses deserve the very best. We craft each detail to ensure they get it.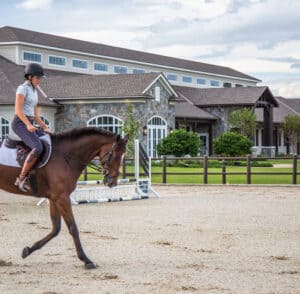 At B&D Builders, we grew up with horses, so we understand their needs. We get to know you — and your horses — to make sure your barn, arena, or other equestrian building works just the way you need it to. From ventilation and lighting to custom stalls and tack rooms, every detail is thoughtfully planned out.
Craftsmanship, attention to detail, and a job done right — with B&D Builders, your equestrian facility will be built right or not at all.
IMAGINE THE POSSIBILITIES
You May Also Be Interested In…