Wedding and event barns have become very popular over the years due to their versatility and beauty. As more barns are being built, the need to offer extra unique aspects has become a priority for architects and designers.
We know how important it is to deliver a space that our clients and their customers love, and part of this means creating areas that stand out from the competition. At B&D Builders, we have produced many event barns, each designed to suit specific need or design elements. This blog highlights some unique features of B&D projects for your reference when you are ready to start developing your event barn.
Sitting Rooms
These areas are a great addition to venues because they give your guests a place to feel at home and relax before or after an event. This 1,000 sq. ft. room boast of exposed timbers, hardwood floors and a custom-built mantle.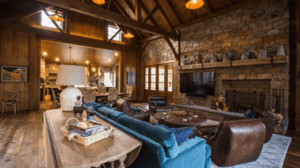 Unique Floors
Choosing a unique flooring for your venue can really "up the ante" and provide your guests with an unforgettable aesthetic that they will be talking about for years to come. In this Missouri wedding barn, acid etched concrete flooring is the perfect complement to the beautiful stained-glass window.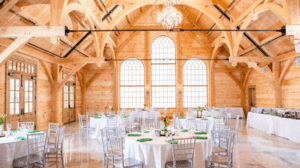 High Ceilings
Whether you are visualizing a rustic or modern event barn, high ceilings are a great addition to the design and will leave a great impression on prospective customers Barns are known for massive space once used to store loose hay. Today's barns are revered more as massive cathedrals so wide open spaces are very much sought after.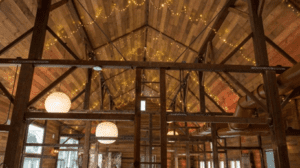 Guest House
Offering a place for your guests to stay before or after the event adds another layer of unique amenities to your grounds. This Spring House is designed using Gothic style fixed windows and a timber frame porch to allow guests to unwind waterside.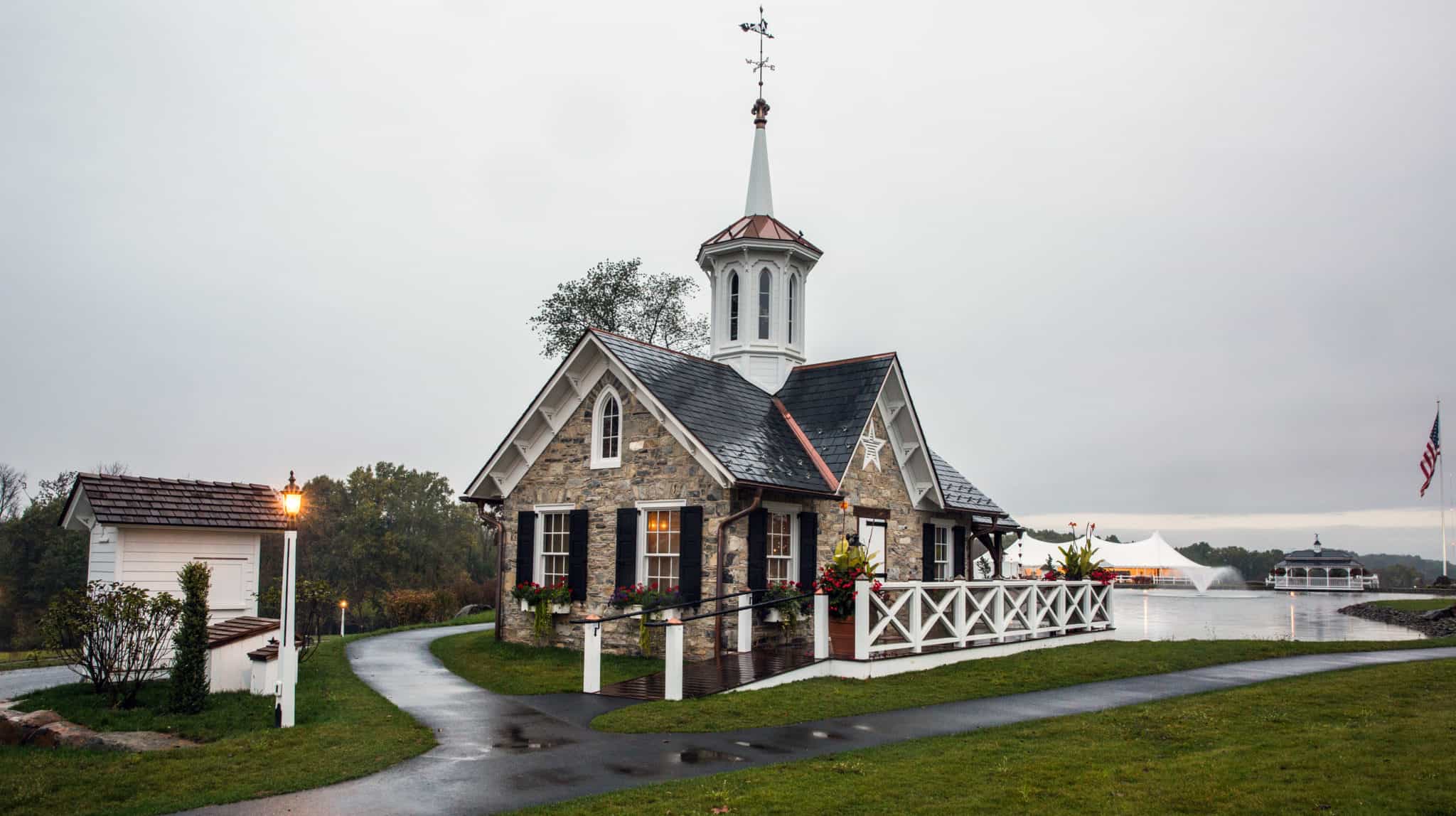 Building an event barn is a huge investment, so adding unique features to the space ensures that your venue stands out from the crowd. At B&D Builders, we have had the pleasure of building various types of event spaces for our clients. Our experience and knowledge can help guide you through the process and offer insight into your design. If you would like to hear more about the expertise we have to offer, please give us a call at 717.687.0292 or contact us to get the conversation started!