It's no secret the ongoing coronavirus pandemic has increased the desire for home renovation projects for the general do-it-yourself homeowner. This trend is creating a renewed focus on new interior design styles for our industry. Millennials are coining phrases like "grandmillenial" to describe vintage styles that are becoming new and popular again. Cottage and cabin motifs are gaining interest, as well as industrial, French country, and mid-century modern. At the top of the list, though, is modern farmhouse design.
The Modern Farmhouse Trend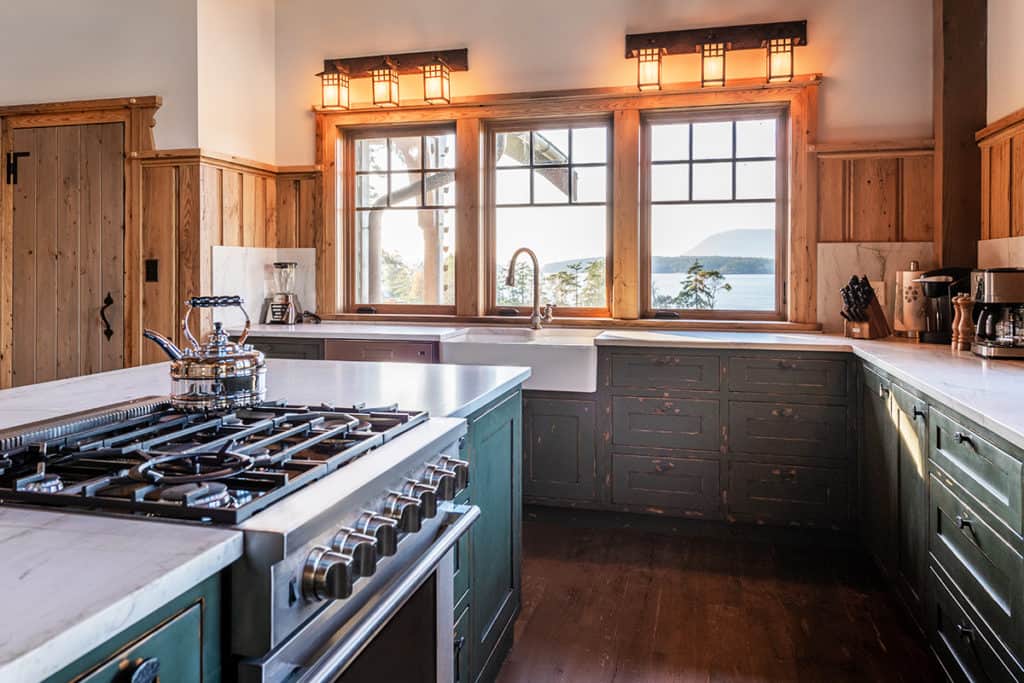 Modern farmhouse began trending in 2015. This look joins sleek, clean, contemporary design with the cozy farmhouse aesthetic for a fresh country living style. It's often characterized by natural textures and materials — such as wood and stone elements — and sloped, multilevel roofs and exposed beams. Although terms like "modern" and "farmhouse" may seem opposite in nature, the comfortable blending of old and new is what makes this design appealing. According to Better Homes & Gardens, modern farmhouse blends "clean lines, neutral color palettes, layered textures and natural materials to create a timeless look that's bursting with character." The style plays with the high contrast of a neutral base with wood textures and dark metal. Weathered finishes also provide a rustic flair.
You don't have to be a millennial or a DIY enthusiast to appreciate the modern farmhouse trend, though. It appeals to a wide variety of ages and tastes. And designing a custom home that's on trend with today's market and is comfortable and cozy for any generation is our specialty.
Who Better than a Barn Builder?
The unique skill set and perspective a barn builder provides makes B&D Builders an ideal choice for building the modern farmhouse design style for your custom home construction project. With a focus on historical restoration, we have access to farmhouse-style materials and can create custom pieces such as mantels and shelves. These elements then truly become part of your space and your life.
A custom home built in the modern farmhouse aesthetic is often reminiscent of the style inherent to barn structures, with strong foundational elements of wood beams and timber frame construction. With our barn building experience, we understand how to develop a home that's structurally sound, warm, and inviting, incorporating striking natural materials and metals. We're also experienced in the additional aspects of insulation, flooring, lighting, and airflow.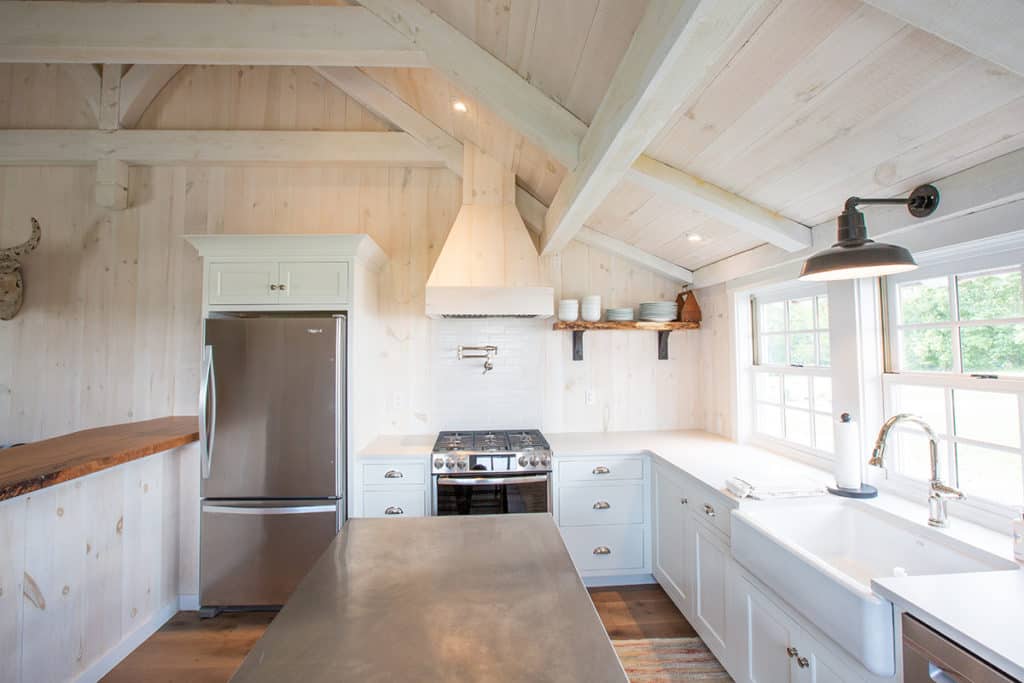 Interested in Learning More?
B&D Builders is ready to plan and build your custom home project holistically — with the homeowner, architect, and interior designer — to flawlessly create the vision everyone has in mind. The modern farmhouse design is a style we do not see going away quickly, and with our barn building background combined with our fine custom home portfolio, we are a perfect partner to build the perfect home.
See our Wine & Country feature on a home style that is here to stay — Rustic Chic.