The structure category of "party barns" would seem to be created for one purpose — having parties. Be that as it may, we are custom barn builders who create backyard party barns for activities that might not immediately be categorized as parties. Multi-use barn structures can easily host big, fanciful events or intimate, casual gatherings. Either way, people are drawn to spending time in a barn structure because of the inherent feelings of comfort and relaxation the atmosphere naturally provides. If you are building a barn wedding venue or building a barn workshop or game room, the look and feeling of the space can be customized to fit your exact needs.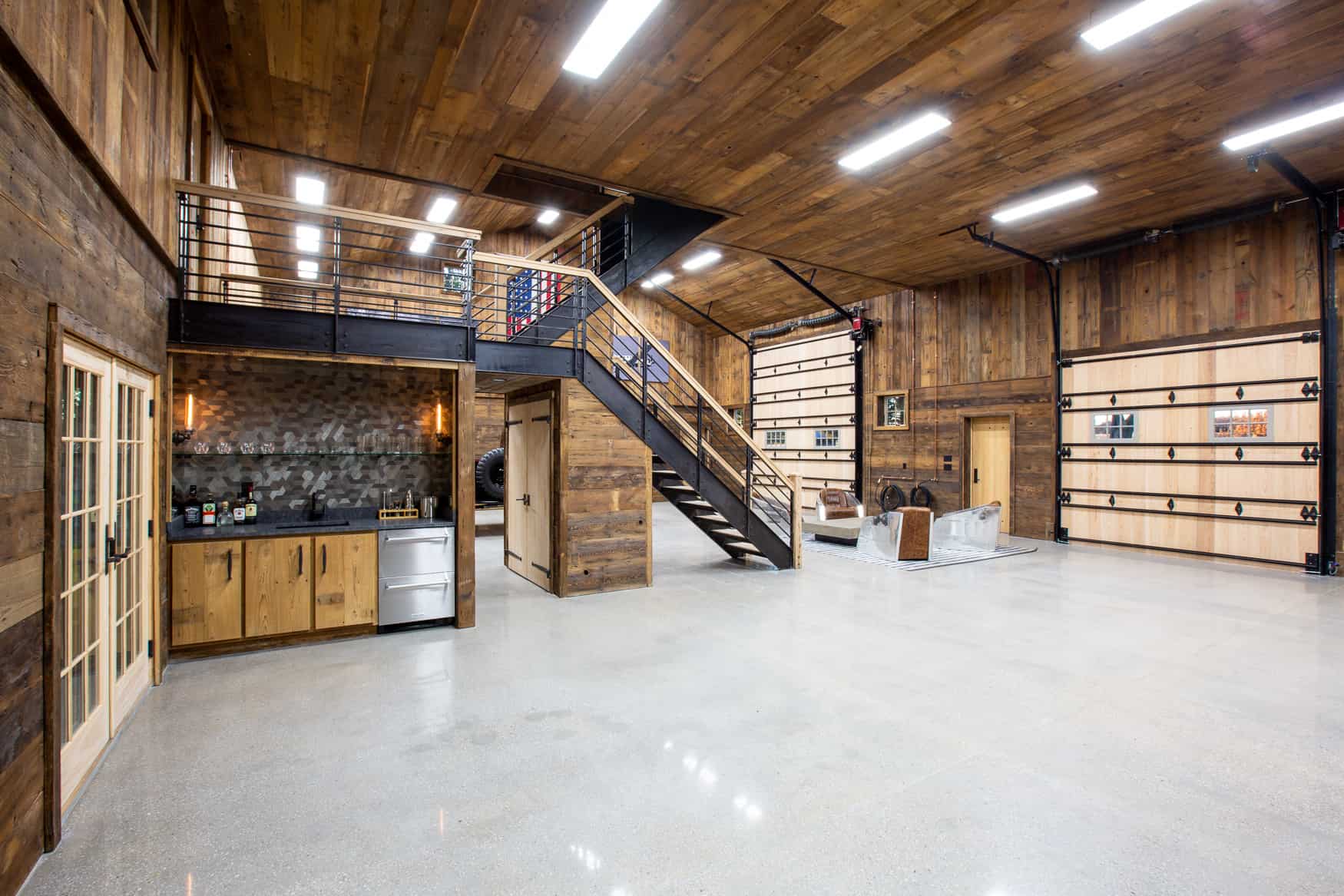 As custom barn builders, we focus on building the main structural components of a building, but we also consider custom-built elements within your backyard party barn that help with its finished use. We specialize in finding ways to bring a custom wood and hand-forged steel aesthetic into the space in many ways to complement the exposed heavy timbers and trusses. Shelving, tables, bars, countertops, and unique hardware are a few additional elements our partners can create after the structure is built. We've built yoga studios, family gathering and extra living spaces, personal wedding venues, indoor basketball and tennis courts, and art studios. Each of these custom built structures fit within the "party barn" category but go far beyond just party use. In any scenario, bathrooms, kitchen and bar areas, dining and living areas, and storage are always planned elements in the structure. In addition, lighting, acoustics, and technology integration are always uniquely considered.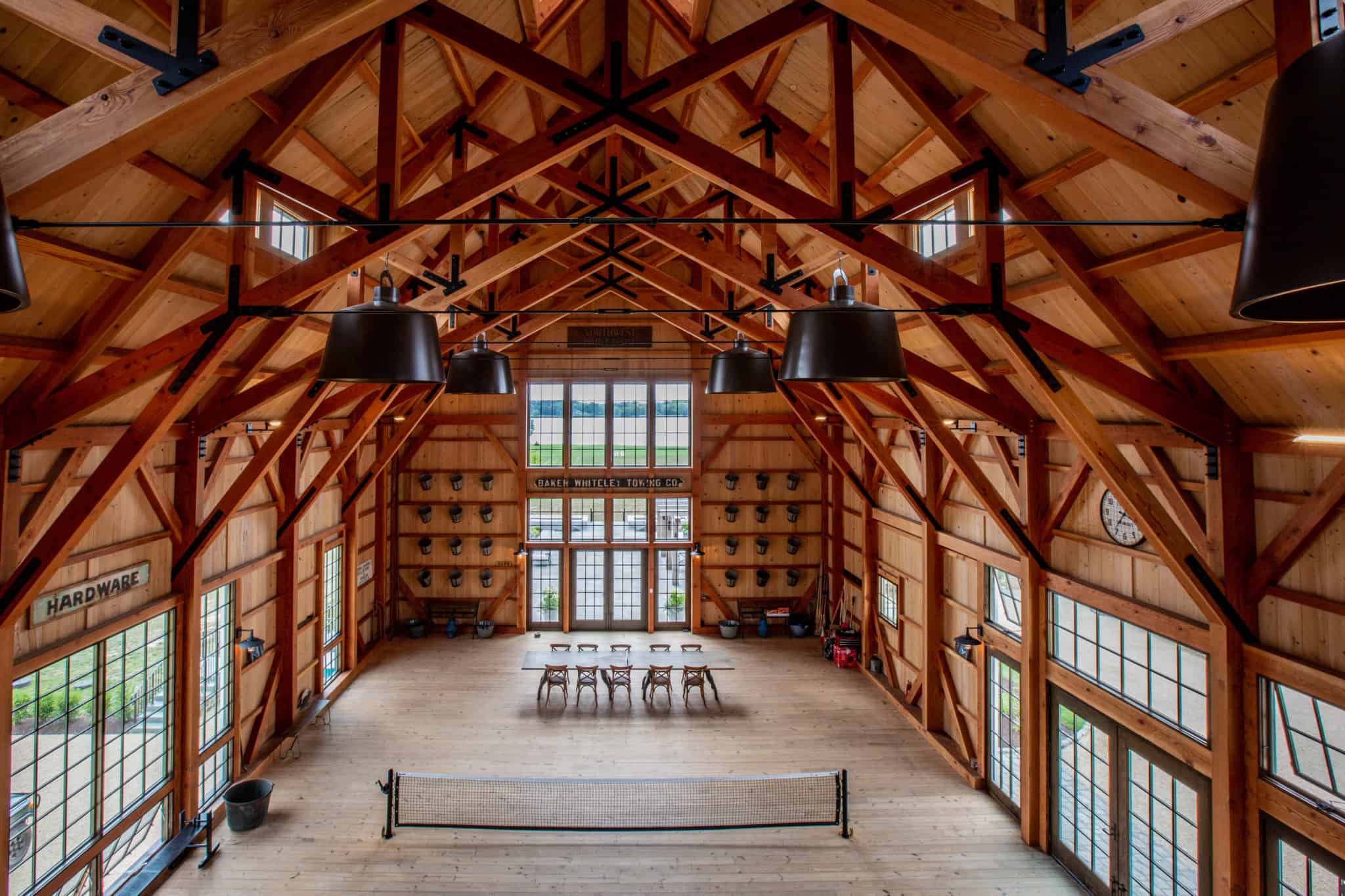 A goal you should keep in mind is to try to make your backyard party barn look like a cohesive part of your property. The outside should have at least one design element in common with the outside of your home or another structure on your property. Your landscaping is also considered when planning the layout of your backyard party barn. Noticing where the sun rises and sets, and if there is a pool, equestrian arena, and/or other major element on the property, is key to planning, designing, and building a useable multi-use party barn. Large walls of windows or oversized entrance doors bring in a lot of natural light and views of your property, as well as generous airflow — a definite benefit when hosting gatherings of any size. If you spend time in your party barn regularly, this natural light and airflow may also provide some of the benefits of open-air living, such as a reduction in stress and depression, and an improvement in immunity.
If you are interested in exploring a personalized new use for your backyard party barn, please
fill out this form to get started.