Bank Barn
Bank barns are two-story structures built into a hill, or bank. This allows door accessibility on two different levels, at the top and bottom of the hill. They are sometimes also referred to as "basement barns" because of their exposed basement story, which is usually built with stone. If a property owner would like to build a two-story structure with door access on both levels but they are not located on a hillside, the barn can be created by building up the surrounding landscape to the second story. Here we'll explore the history and use of the bank barn.
Bank Barn History & Benefits
Eighteenth-century bank barns in Europe were usually stone built. Typically used for agriculture with stored hay or corn on the upper floor and stables on the ground floor, they were primarily built by wealthy farmers. Farmers had previously built cruck frame barns when possible, but because of their curved timber, they became comparatively rare because of the high demand for curved timber in the shipbuilding industry.
The success of bank barns in Europe led to their popularity in the early United States, and they soon became one of the most common types of agriculture barn. They were built mostly the same as in Europe, with only minor refinements in each region. As such, there is a particular type of bank barn called a Pennsylvania barn, which features a forebay where one or more walls overshoots its foundation. The barn doors are typically on the sidewall in this design. The New England bank barn is built with the doors on the gable end, between the edges of the pitched roof.
Throughout the twentieth century, the maintenance needs of bank barns evolved, and new technologies were adopted as they became available. To ensure proper ventilation, barns included vents/turbines, sliding doors/windows, cupolas, and other ventilation systems to keep the structures cool in the summer and warm in the winter.
In earlier years, dampness and mold had been big issues that led to serious foundation concerns and the ultimate collapse of barns. As time went on, builders learned to design bank barns to channel water drainage correctly to keep the foundation sound and eliminate dampness within the barn structure itself. These drainage systems now help to keep bank barns safe and dry long term.
Well-lit bank barns can also be a challenge. Before electricity, people relied on natural light and fire (in the form of candles, torches, etc.) — which presented a fire hazard. (Of course, one of the benefits of bank barns has always been that there are two exits in case of a fire or other emergency. Oftentimes with hay, animals, and machinery, accidents occur, and having an exit on two floors can be a lifesaver.) With the dawn of electricity, builders could provide a safer lighting option, and today, they often create unique lighting as a design element, adding to the bank barn's aesthetic.
The Future of Bank Barns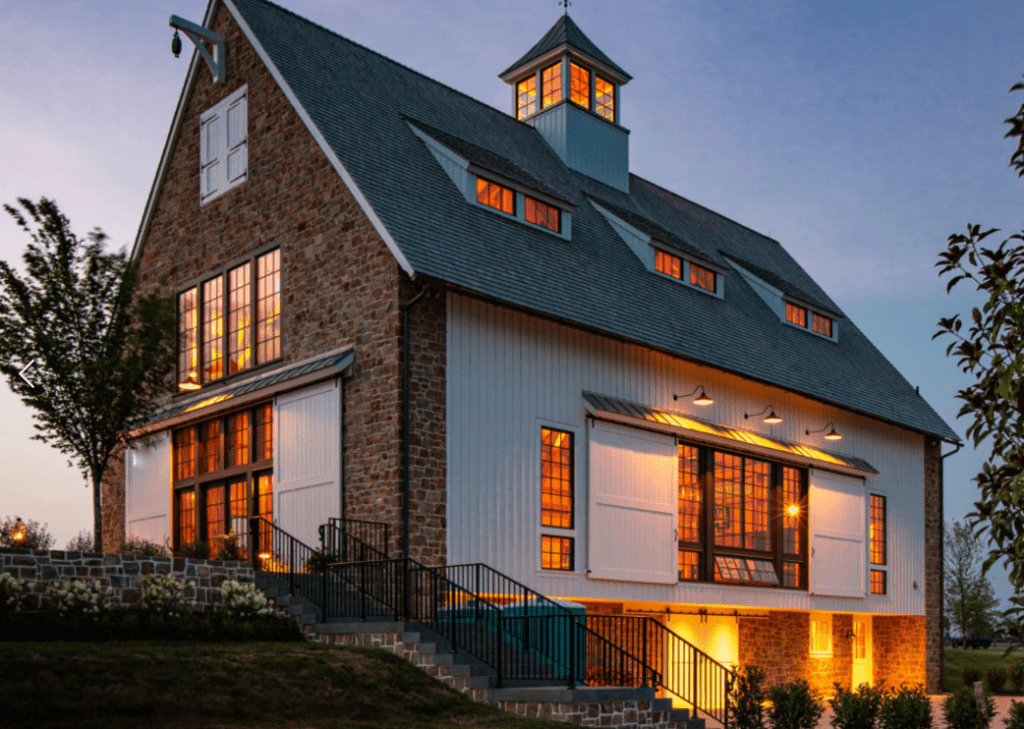 Moving into the twenty-first century, people are finding new ways to utilize the bank barn design. The benefits of having two entryways go beyond just agriculture or equestrian markets.
Party barns on residential properties create myriad possibilities. They can hold space for family events as well as vehicle storage. Indoor sports areas, like basketball courts, can be built on one level, leaving plenty of room on the other level to invite guests to stay, or for homeowners to use as storage. Event venues, businesses, or hobby areas can be included to extend bank barns into the rental or commercial market as well. The possibilities are endless with this type of bank barn design, with its ability to transform a building landscape into a versatile cross-functional space.
Whether you need a bank barn for agricultural use or extra space for your family estate, B&D Builders can design and build the perfect structure to match your vision. We'll make sure that it not only looks great, but that it is meticulously built for future generations to enjoy.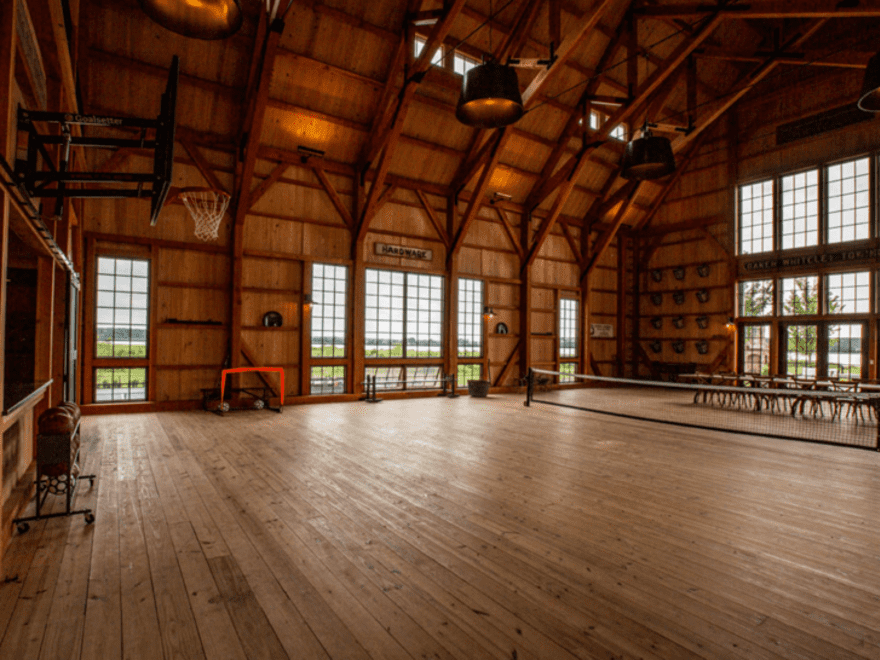 Centreville, MD – 2,700 square-foot upper-level party barn and indoor basketball court that boasts a 38-foot clear span of heavy-timber scissor-style trusses.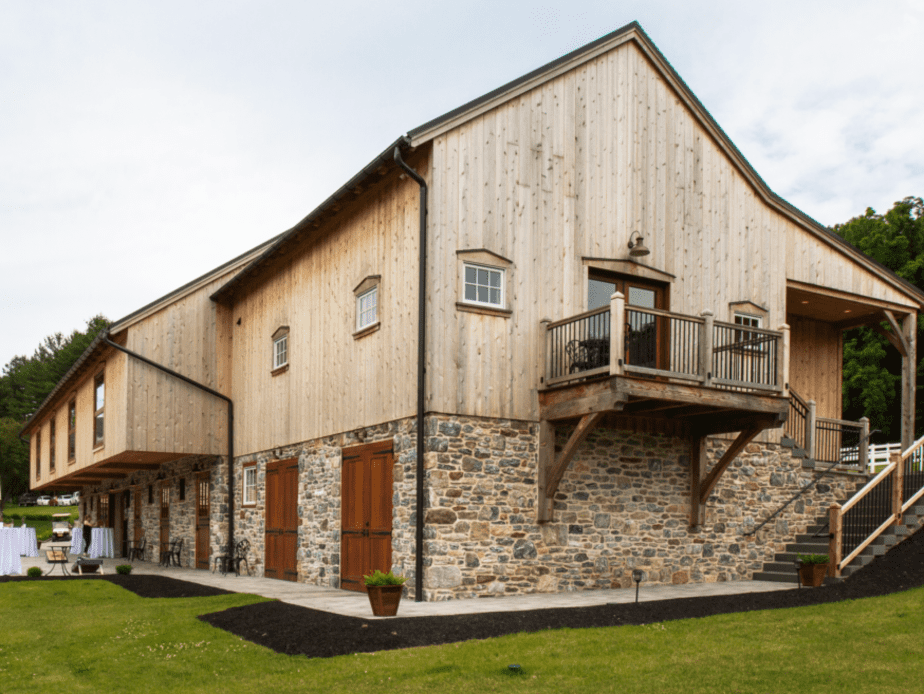 Willow Street, PA – 8,000 square feet of event space with large bright banquet hall that holds 250 guests, a bridal suite, groom's lounge, an hors d'oeuvres area, caterer's area, and restrooms.