When building a horse barn, the tack room is often not prioritized or completely overlooked in the design phase. But considering it's the home for your saddles, bridles, stirrups, reins, halters, bits, and any other equipment, you'll likely spend a great deal of time in this room.

That's why at B&D Builders, an exquisite tack room that is both beautiful and functional is always a goal for us.
Tack Room Tips
Here are a few tack room ideas to keep in mind, whether you are considering a new horse barn, a renovation, or a simple barn update.
Tack Islands

– Having a spacious tack room is key to including a large island structure with tons of storage. Baskets, bins, and hooks in easy-to-reach places within the tack island are essential to keeping your mess under control.

Boot Shelves

– Your boots are dirty, but that doesn't mean they can't be kept in a place that's both functional and attractive! Build a nice shelf with hooks to hang your boots — that way they will be easy to clean and grab quickly when you are ready to ride.

Tack Cleaning Racks

– Maximize your wall space by hanging various-size cleaning racks to clean your saddle and other tack items.

Blanket Holders

– Turnout and stable blankets and sheets are heavy and cumbersome to keep tidy. Consider a durable holder made of hand-forged iron that you can hang to keep these items away from dirt or water.

Bridle Racks

– Bridle racks and hooks can be found anywhere, but if you'd like to spruce up your tack room and give it a little extra polish, try getting custom racks and hooks to make your tack room more inviting and less plain.

Saddle Racks

– Your saddle is probably the most important piece of equipment in this room. A simple rack will do, but why not take it up a notch? Make sure the saddle rack is in the most functional place for the room, and be creative with the design! This is a piece that should fit the personality of the rider and the horse.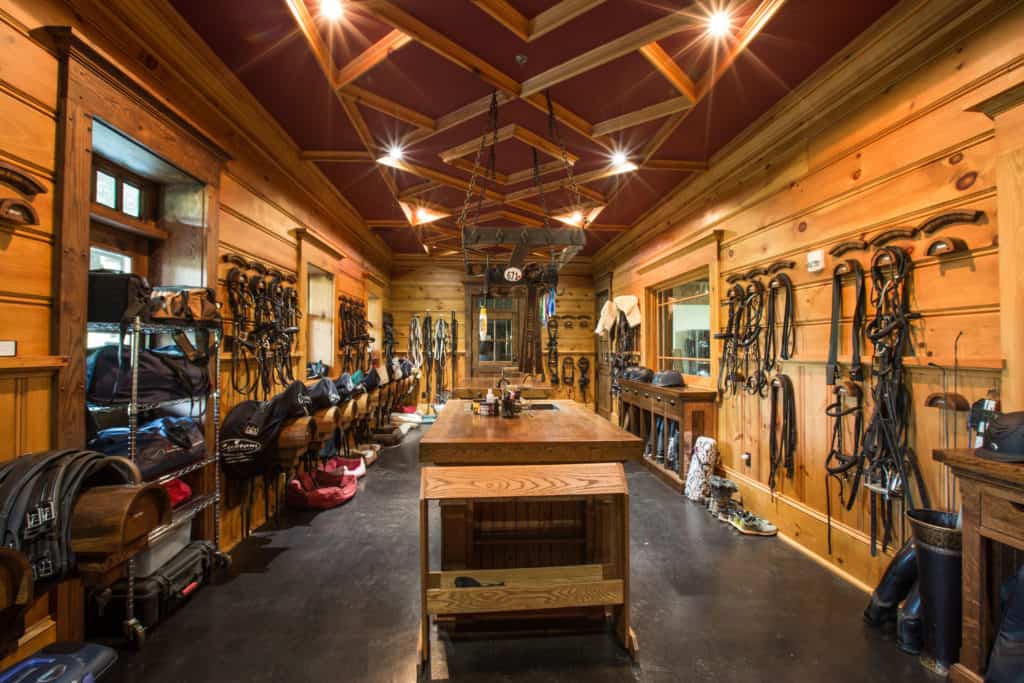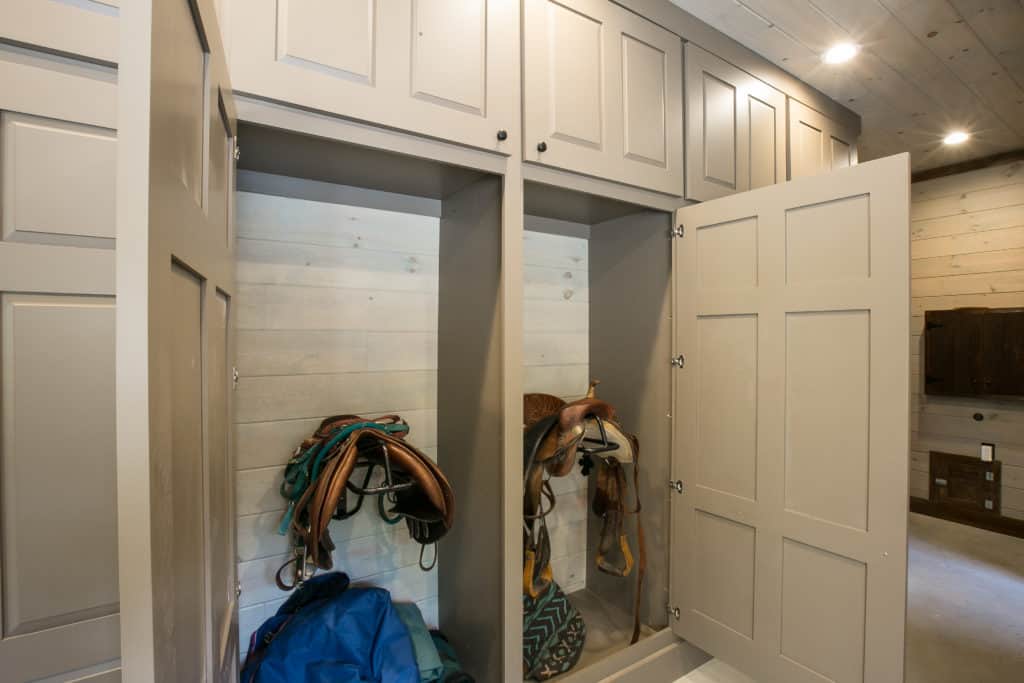 To start shopping for your quality horse barn elements, check out our sister company's online store here.  B&D is also ready to help you design and build your entire tack room at any point in the building process.